AUSTRALIAN AND NEW ZEALAND FEDERATION OF CHEMICAL ENGINEERS AWARDS OF EXCELLENCE
2019 Chemical Awards of Excellence were presented at CHEMECA 2019 - 29 September to 2 October 2019, Sydney
Chemeca Medal
This is the most prestigious award in the chemical engineering profession in New Zealand and Australia. It is awarded to a prominent New Zealand or Australian Chemical Engineer who has made an outstanding contribution, through achievement or service, to the practice of Chemical Engineering in its widest sense and who continues to serve the profession. The recipient of the Award is invited to present a plenary lecture at the annual Chemeca conference.
2019 Winner Dr Marlene Kanga AM, Hon. FIEAust, Hon. FIChemE, FTSE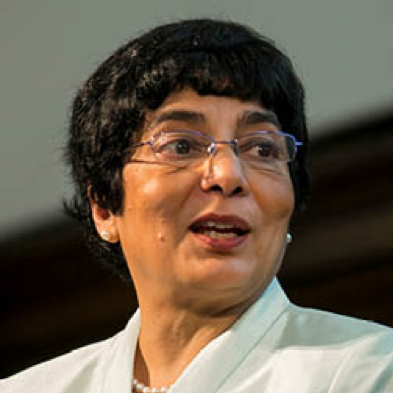 Dr. Marlene Kanga is President of the World Federation of Engineering Organisations (WFEO), the first chemical engineer to hold this positon. WFEO is the peak body for engineering institutions internationally representing some 100 engineering institutions and approximately 30 million engineers. She was National President of Engineers Australia in 2013 and is the Engineers Australia 2018 Professional Engineer of the Year. She has led the proposal for World Engineering Day to be celebrated annually from 4th March 2020.

She is an Honorary Fellow of Engineers Australia, Honorary an Honorary Fellow of the Institution of Chemical Engineers (UK), a Fellow of the Australian Academy of Technology and Engineering and a fellow of the ASEAN Academy of Engineering and Technology. She has been listed among the Top 10 most influential women engineers in Australia, the Top 100 Women of Influence and the Top 100 Engineers in Australia. She is a Member of the Order of Australia, a national honour, in recognition of her leadership of the engineering profession.
Caltex Award ($5,000 and Certificate)
Recognising outstanding achievements in the teaching of chemical engineering. The candidate must be a member of Engineers Australia, IChemE, Engineering New Zealand or RACI. This award is sponsored by Caltex Australia Petroleum Pty Ltd.
2019 winner Dr Thomas Rainey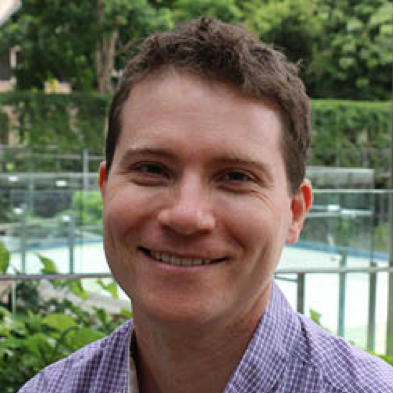 Tom is Chemical Process Engineering Major Coordinator at QUT and has been involved in the development and delivery of the curriculum since its inception.

After completing his Chemical Engineering degree at University of Adelaide, Tom worked in the pulp and paper industry for Kimberly Clark at Tantanoola and Millicent Mills, South Australia. Following this, he worked for the Sugar Research Institute in Mackay with a focus on value added products from sugarcane bagasse, particularly paper products, as well as raw sugar production. He completed his PhD in 2009 and worked as a Research Fellow until 2012.
Since 2013 he has worked as a tenured academic in the QUT Science and Engineering Faculty within the School of Chemistry, Physics and Mechanical Engineering. He has a passion for chemical engineering education.
ExxonMobil Award ($5,000 and Certificate)
This award recognises the application of ingenuity and technical knowledge in developing practical solutions to problems or opportunities. The candidate must be a member of Engineers Australia, IChemE, Engineering New Zealand or RACI
This award is sponsored by ExxonMobil.
2019 winner Dr Gang (Kevin) Li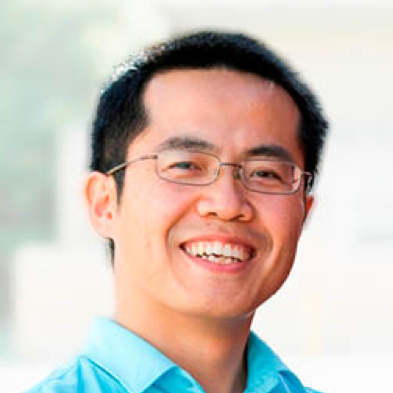 Dr Li's major contribution to chemical engineering is his innovation in advancing gas separation technologies that has made a considerable impact in the research community and the gas industry.
Dr Li is the main inventor of three international patents (PCT). His invention of a new family of adsorbents named Ionic Liquidic Zeolites for the recovery of low grade methane showing the world highest methane selectivity won two Western Australia Innovator of the Year awards in 2015. He also invented a new pressure swing adsorption process with potential for perfect gas separations, and a molecular encapsulation process that for the first time enabled gas storage without sustained pressure.
Dr Li is an awardee of the $1 million Global Innovation Linkage Grant from AusIndustry that enabled a spin-out company to commercialize his inventions. Industrial scale production of the methane recovery adsorbent Ionic Liquidic Zeolites has been realized through collaboration with Australia local SME and overseas partners, making Australia a leading position in research innovation and technology transfer in unconventional gas processing.
Dr Li discovered and subsequently developed the "molecular trapdoor effect", published in JACS, Nature Communications and other top journals, and his research has received a significant attention.
Fonterra Award ($5,000 and Certificate)
Recognises outstanding contributions in the industrial application of novel technology in the bioprocessing field from a chemical engineer in New Zealand or Australia. Achievements may be in a technical or management field. The candidate must be a member of Engineers Australia, IChemE, Engineering New Zealand or RACI
This award is sponsored by Fonterra Co-operative Group Limited.
2019 winner Professor Damien Batstone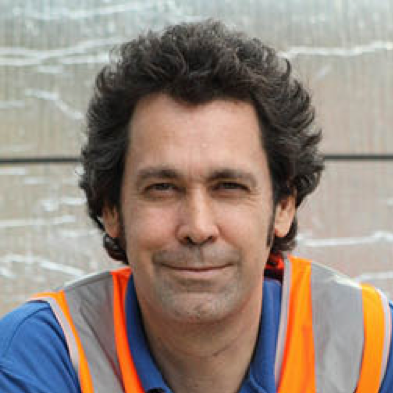 Professor Damien Batstone is programme leader and deputy director at the Advanced Water Management Centre (AWMC), at The University of Queensland. He is an expert in anaerobic and environmental biotechnology and has a leading international and national reputation in the areas of resource recovery, anaerobic digestion and wastewater and environmental process modelling. More recently, his research has also moved towards technology development for beneficial reuse of biosolids products.
Damien has 177 peer reviewed journal publications, and has authored 10 book chapters. He has been a keynote or invited speaker at 18 international conferences since 2015. He has been awarded more than $15M in research funding over last 10 years ($11M as CI1). Over the last 10 years, he has completed more than 100 short and long term industrial consulting and commercial R&D projects.
His membership on multiple industry consultation panels includes Qld state and federal government technical and advisory panels.
IChemE Safety Centre Award ($5,000 and Certificate)
Recognises an organisation that has an exemplary record in implementing process safety best practice and improvements to reduce major hazards and risks. Entries may include a structured programme – such as HAZOP, PHR, PSM – or technology to minimise risk in operating practices and human factors. The winner of this Award can qualify as a finalist for the IChemE Global Process Safety Award.
This award is sponsored by the Institution of Chemical Engineers Safety Centre.
2019 winner Kent Alexander, Safety and OIMS Supervisor, Esso Australia Pty Ltd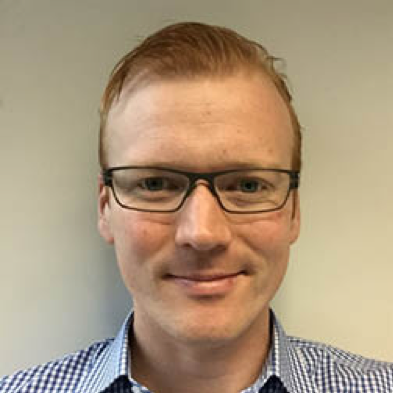 Kent Alexander is the Safety & Operations Integrity Supervisor at ExxonMobil Australia's upstream business unit in Gippsland. He currently leads a team of SSHE professionals who work alongside Production Operations to reduce high potential incidents in both personnel and process safety through the strong application of operations integrity systems. Throughout his 13 year career with ExxonMobil he has worked in various roles from Machinery Reliability, Project Execution, Business Management, Contract Administration, Safety, Environment and Regulatory.
Kent has a keen interest in improving Inclusion and Diversity within his work environment, and has actively participated in ExxonMobil's Women in Energy Network. He holds degrees in Mechanical Engineering and Mathematics from the University of Melbourne.
Outside of work he enjoys cycling and is often found trying to keep up with his wife and two year old son.
The Chemical Engineering Research Excellence Award Sponsored by University of Sydney ($5,000 and Certificate)
This award recognises significant ongoing contributions to chemical engineering research through innovation, related publications or high impact commercial outcomes.
This award is sponsored by University of Sydney.
2019 winner Professor Lianzhou Wang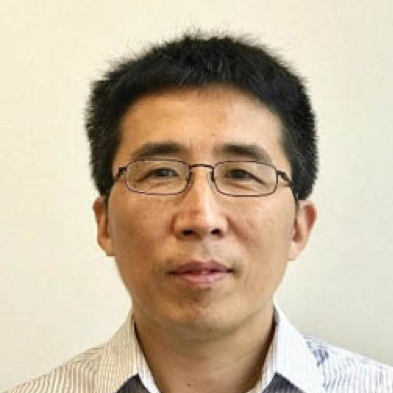 Lianzhou Wang is Professor in School of Chemical Engineering, Director of Nanomaterials Centre, and Senior Group Leader of Australian Institute for Bioengineering and Nanotechnology, The University of Queensland (UQ).
His research focuses on the design and development of functional semiconductor nanomaterials for use in renewable energy conversion/storage systems, including photocatalysts, low cost solar cells, and rechargeable batteries. In late 2018, his team has broken the certified efficiency world record of quantum dot solar cells achieving 16.6%, which was recognised in the US's National Renewable Energy Lab's influential Best Research-Cell Efficiencies chart.
As a Chief Investigator, Lianzhou has attracted a large number of competitive research grants, including 23 Australian Research Council (ARC) grants, totalling the funding of excess $30 million. He has contributed 15 edited books/chapters, >380 peer-reviewed journal papers, 14 patents and delivered over 100 plenary/keynote/invited presentations, which have attracted ~20,000 citations with an H-index of 74 (google scholar).
He has won some prestigious Fellowships/awards including ARC Queen Elizabeth II Fellowship and Future Fellowship, UQ Research Excellence Award and UQ Research Supervision Award, Scopus Young Researcher Award. He is an elected Fellow of Royal Society of Chemistry and served on ARC College of Experts for 2016-2018.
The thyssenkrupp Industrial Solutions Medal & Prize ($4,000)
Recognises practical services to the profession and to the practice of chemical engineering in New Zealand or Australia. Achievements may be in technical, marketing or management fields. Nominations can be made either by individuals themselves or by nomination from others. The candidate must be a member of Engineers Australia, IChemE, Engineering New Zealand or RACI and must be under 40 years of age.
This award is sponsored by thyssenkrupp Industrial Solutions.
Not awarded in 2019
---
---
Awards Program Manager, Engineers Australia Contact
email: [email protected]